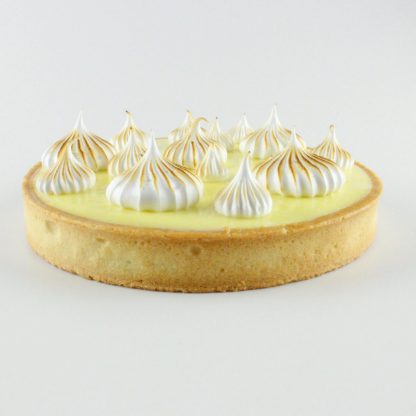 FRENCH LEMON PIE
700.00 kr.
Here is your chance to discover the secrets of french lemon pie.

Duration: 3 hours 30 min

During this hands-on class, you will learn all the tricks of the Italian meringue and lemon curd techniques,
Coached by a French Pastry Chef, you learn how to bake beautiful lemon pies, and you will also learn how to make and use an almond rich shortcrust pastry.
The course will have a break with coffee/tea.
After the course you can bring your lemon pies home.
The price includes
-Ingredients and instruction.
-Coffee / tea.
-Boxes for the transport of your cake.
The class will be in English
This class is perfect for beginners
Please note that the course may take a bit longer time
Recipes:
Very detailed recipes will be sent to your email after the class, so it is important that you leave your email-address. This also means that you can concentrate on the baking part and take great pictures of your lovely pastries.
Children:
From 11 years old are welcome in the class if with a paying adult. From the age of 13 years, a child can participate alone – but please contact me before booking so that I can confirm. I only accept paying participants in the kitchen.
Allergies and special considerations:
This class is not suitable for persons with gluten, lactose, almond allergies.

Order
SATURDAY 10 JUNE 2023 | 09:00-12:30
fully booked
SATURDAY 24 JUNE 2023 | 09:00-12:30
8 in stock