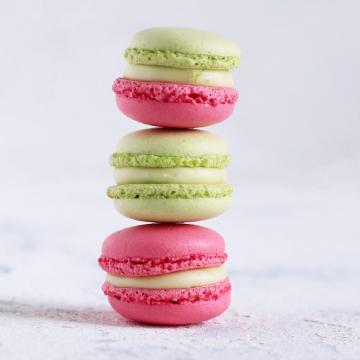 Macaron
700.00 kr.
Duration: 3 hours 30 min
Learn the secrets of the perfect macarons – like you get them in Paris.
You are guided by a French Pastry Chef with years of experience.
Each participant get a box of macarons to take home (approx 40 mixed macarons).
In this hands-on class you will learn
– The technical details to succeed with beautiful macarons in different colours.
– To make different creams and ganaches and to fill the shells.
– Piping tips and important baking guidelines to make nice round macaron shells.
The price includes
– Ingredients and instruction
– A break with coffee/tea
– Cakebox for transport
– Recipes will be sent by email after the course
The class will be in English
This class is perfect for beginners
Order