The nice kitchen of Terrible French Pastry School is located in Frederiksberg in Copenhagen and we offer different baking courses most of them with a nice French touch. We welcome private customers, private groups and companies and do all possible to give you a great baking experience focusing on small tricks and technical features.
If you are a private customer, you may have a look at our courses, choose and book. Enjoy a couple of hours with your friends or come and meet new people.
If you wish a private group event, a bachelor party or birthday party or maybe a unique company team building, we will also be happy to host you and make the event cozy and educational for you and your friends/colleagues.
Send us an email with your wishes or call us to customize your event. Choose the course, date and number of participants and we will make sure you get an unforgettable day.
OPEN CLASSES IN ENGLISH
At the moment I only have a few classes in English and you can read more about scheduled classes in English here:
If you can speak a bit of Danish I have more classes here:
https://www.terrible.dk/kurser/
GIFT CARD
https://www.terrible.dk/gift-card/
MACARON BACHELORETTE PARTY
CORPORATE
If you want to spend a few nice hours of fun together, then a baking class or chocolate class is an educational
and exciting activity, where you do everything from scratch and learn about little tricks and technical features.
Anyone can join ! Whether you are a experienced or a beginner, we will find the class that suits your event. Time,
number of participants, difficulty and budget influence the selection of themes, which can be classic French
cakes, danish pastry and much more. And we make sure everyone gets a successful result.
Should the competition gene be in play, and if you want to challenge your colleagues, it is possible to compete
with the decoration of your creations. However, we follow all the basic recipes so that the results turn out well.
Remember children ! Parents / children classes are also popular. Ask for quotation if this has your interest. We
recommend that children are 8 years old and accompanied by an adult.
MINIMUM PARTICIPANTS
Minimum participants is 8 persons per class.
MAXIMUM PARTICIPANTS
Depending on the class, the number of maximum participants may vary.
PRICE
520 DKK per participant excl. VAT and at least 8 persons.
If you are less than 8 persons, it can also be done. Minimum price corresponds to the price of 8 persons. The
price includes:
– Ingredients and instructions
– Coffee / tea
– Cake boxes / bags for transport
– Disposable aprons
DURATION
Most class in full version have a duration of 3.5 hours.
If you would like a shorter version of 2.5 hours, it is also possible. However, not all class are suitable for a short
version if you want a good result.
In these short versions, parts of the elements are prepared.
Price for a short version is 420 DKK per participants excl. VAT and at least 8 persons.
ADDITIONAL SERVICES
The event can be upgraded with the addition of Cremant or Champagne as a welcome drink.
Crémant
Champagne
248 DKK excl. VAT per bottle (0.75 liter)
384 DKK excl. VAT per bottle (0.75 liter)
Depending on the time of the event it is possible to buy a light buffet with bread, french pate and cold cuts,
cheese and small accessories.
Price: 79 DKK per participants excl. VAT.
We can also offer you to borrow fabric aprons, which can be purchased to take home for 80 DKK per participants
excl. VAT.
RECIPES
The recipes will be sent by e-mail after the class.
ABOUT OUR PASTRY CHEF FRÉDÉRIC TERRIBLE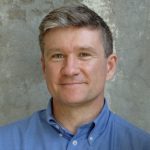 Born in France he began his pastry journey with an apprenticeship in his hometown at the age of 16.
He has gained knowledge and experience from Danish top restaurants, such as Falsled Kro, Nimb and Jan Hurtigkarl & Co.
With over 20 years working experience as a pastry chef, he has acquired an in-depth knowledge of the pastry and chocolate world .
He loves to make everything from scratch by using only the best available local products and share his passion and knowledge.
In 2013 he started a French Pastry School in Frederiksberg.
The ambition of the school is to bring the classic features of french pastry to Denmark.
Classes includes detailed explanation in order to succeed your masterpieces and interesting and amusing anecdotes and are available in English, Danish and French.
We look forward to welcoming you in Terrible French Pastry School.
CONTACT US HERE
The best way to contact us is by sending an email with your requests to frederic@terrible.dk