The nice kitchen of Terrible French Pastry School is located in Frederiksberg in Copenhagen and we offer different baking courses most of them with a nice French touch. We welcome private customers, private groups and companies and do all possible to give you a great baking experience focusing on small tricks and technical features.
If you are a private customer, you may have a look at our courses, choose and book. Enjoy a couple of hours with your friends or come and meet new people.
If you wish a private group event, a bachelor party or birthday party or maybe a unique company team building, we will also be happy to host you and make the event cozy and educational for you and your friends/colleagues.
Send us an email with your wishes or call us to customize your event. Choose the course, date and number of participants and we will make sure you get an unforgettable day.
OPEN CLASSES IN ENGLISH
At the moment I only have a few classes in English and you can read more about scheduled classes in English here:
If you can speak a bit of Danish I have more classes here:
https://www.terrible.dk/kurser/
GIFT CARD
https://www.terrible.dk/gift-card/
MACARON BACHELORETTE PARTY
What to bake:
You can learn to make classic French cakes, danish pastries and much more. Get inspiration from the courses on our web-site.
Time, number of participants, difficulty level and budget may have an influence of your choice of cakes.
Who can bake:
All courses are suitable for beginners and we will help and assist you so you succeed with your masterpieces while you enjoy the day or evening with your friends or colleagues.
If you want to compete, we will find the difficulty level that suits you.
If you want to include children, we recommend that they are minimum 9 years old.
Number of participants:
We can host groups from 6 to 12 people depending the choice of the course. You may work individually or in groups.
ABOUT OUR PASTRY CHEF FRÉDÉRIC TERRIBLE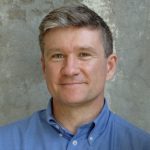 Born in France he began his pastry journey with an apprenticeship in his hometown at the age of 16.
He has gained knowledge and experience from Danish top restaurants, such as Falsled Kro, Nimb and Jan Hurtigkarl & Co.
With over 20 years working experience as a pastry chef, he has acquired an in-depth knowledge of the pastry and chocolate world .
He loves to make everything from scratch by using only the best available local products and share his passion and knowledge.
In 2013 he started a French Pastry School in Frederiksberg.
The ambition of the school is to bring the classic features of french pastry to Denmark.
Classes includes detailed explanation in order to succeed your masterpieces and interesting and amusing anecdotes and are available in English, Danish and French.
We look forward to welcoming you in Terrible French Pastry School.
CONTACT US HERE
The best way to contact us is by sending an email with your requests to frederic@terrible.dk